Our Vision
We strive to become clients' preferred choice by providing superior craftsmanship and the highest level of service in the construction industry.
Our Mission
Our mission is simple – satisfied clients. We provide dedicated management to deliver home design and construction within budget and on time. We ensure a beautifully crafted and finished home by working with skilled tradesmen. Client satisfaction is our top priority and we are devoted to responsive communication and quality care.
Our Expertise
Overseeing the construction of coastal homes requires a high level of knowledge, resources, and skill. For a successful experience, consideration must be given to design elements and location for resale, wind codes, flood zones, lot coverage issues, set back requirements and government regulations. Working alongside an experienced builder, who is also a licensed North Carolina real estate broker, gives an insight into what buyers expect when purchasing an Outer Banks property. While creating a personalized home for your use and enjoyment, it's also essential to build a lasting investment for you and your family in the future.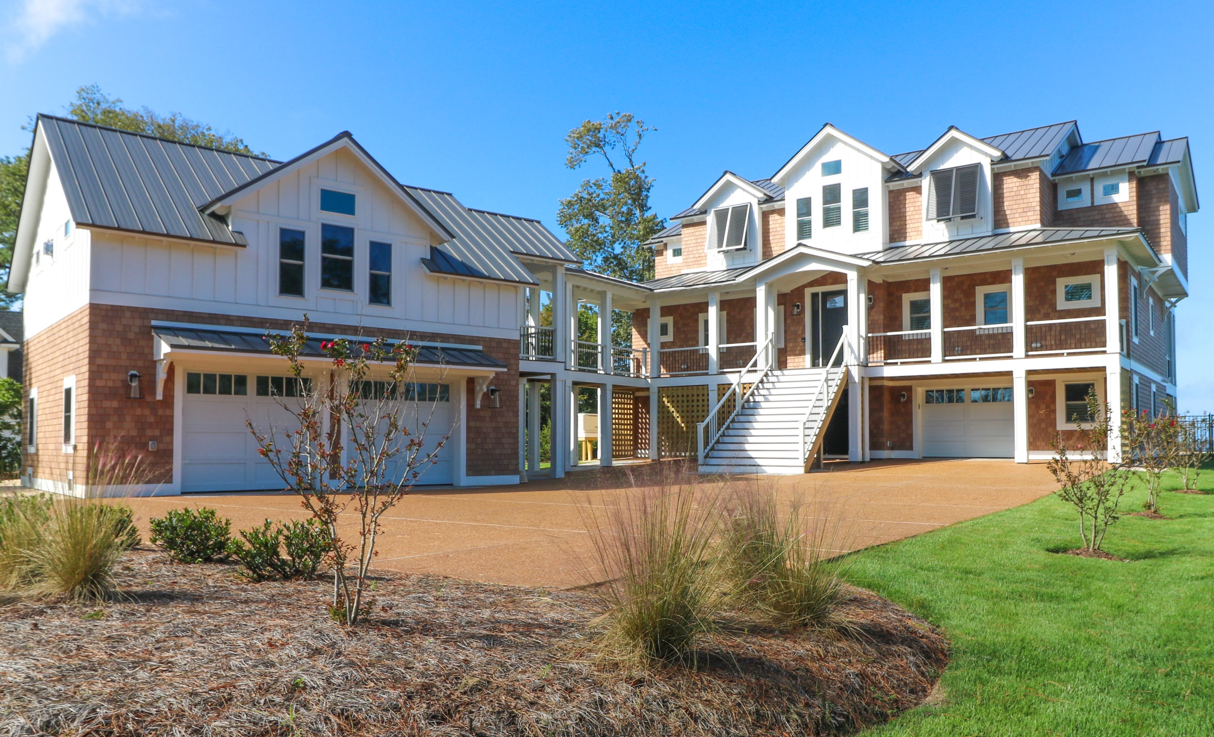 Ali Amini, Founder
After graduating from high school, Ali followed in his father's fighter pilot footsteps by joining the U.S. Navy, serving in an aviation unit. Teamwork and precision were key factors in his success in the Navy and he has carried these skills into business.
Following his military service, Ali graduated from Everglades University in Boca Raton, FL with a B.S. in Aeronautical Science and Engineering and a minor in Air Traffic Control. Ali was a Flight Instructor in Boca Raton, FL and a Charter Pilot in Richmond, VA, earning eight pilot licenses throughout his career. In 2004, Ali relocated to the Outer Banks of North Carolina, where he attained a Real Estate Broker's License and became an expert in Real Estate. He later also attained a General Contractor's license and founded his first construction company. Ali has now overseen construction of over 500 homes throughout the Outer Banks.
In 2015, Ali and Basia established Dream Builders Construction and Development. This partnership allows them to assist clients on a more personal level, with an emphasis on efficiency, quality workmanship and the use of the finest materials available for all budgets.
"For me, experience is KEY because building a custom home must be done with precision. We recognize the importance of both listening to our customers and gaining their respect based on our follow through. When we accomplish these goals, the results are extremely rewarding for our clients and for our dedicated team. The process begins and ends with satisfied customers, due to our respect of their unique vision, budget, time frame and the use of quality materials, vendors and subcontractors." – Ali Amini 
Basia Amini, Founder
From the onset, Basia's focus was set firmly on education in business. As a student in Katowice, Poland, Basia obtained a Master's Degree in International Business from the University of Economics. Her education continued in Nice, France where she attended the Ecole Supérieure de Commerce (IPAG) with additional studies in International Marketing and Management.
After graduation in 2008, Basia obtained a visa for general studies in the United States at the College of the Albemarle in NC. In the meantime, she took a position as a Sales Leader in retail. In 2012, Basia  accepted a position with Kempsville Building Materials, a division of Carter Lumber Company, as an Installed Sales Manager, where she learned many aspects of construction and building codes. With a natural ability in interior design, this role allowed Basia to become familiar with the extensive variety of building materials and products available to homeowners.
As a founding member of Dream Builders Construction and Development, Basia has managed a team of specialists and experts in their field to elevate design and ensure clients' visions are brought to life.
"My objective is to closely oversee client relations to ensure a custom design is produced that meets our client's long-term goals. Once a design is finalized, my primary focus is to secure quality and code-compliant materials that fall within our customer's budgets and reflect their lifestyle. Building a custom home doesn't have to be challenging. With an educated, organized and passionate team, the process of home building can be a very rewarding experience." – Basia Amini