BUILDING A CUSTOM HOME IS THE EXPERIENCE OF A LIFETIME!
Where you live is one of the most important decisions of your life. Designing and building your Outer Banks dream home allows you to create a personalized home for your enjoyment, and a lasting investment for the future.
The team you select is the most important factor in this process. A professional with experience in coastal construction and a solid reputation is essential to realizing your dream. Choosing someone with respect for your budget, clear communication and responsiveness is key to achieving your vision.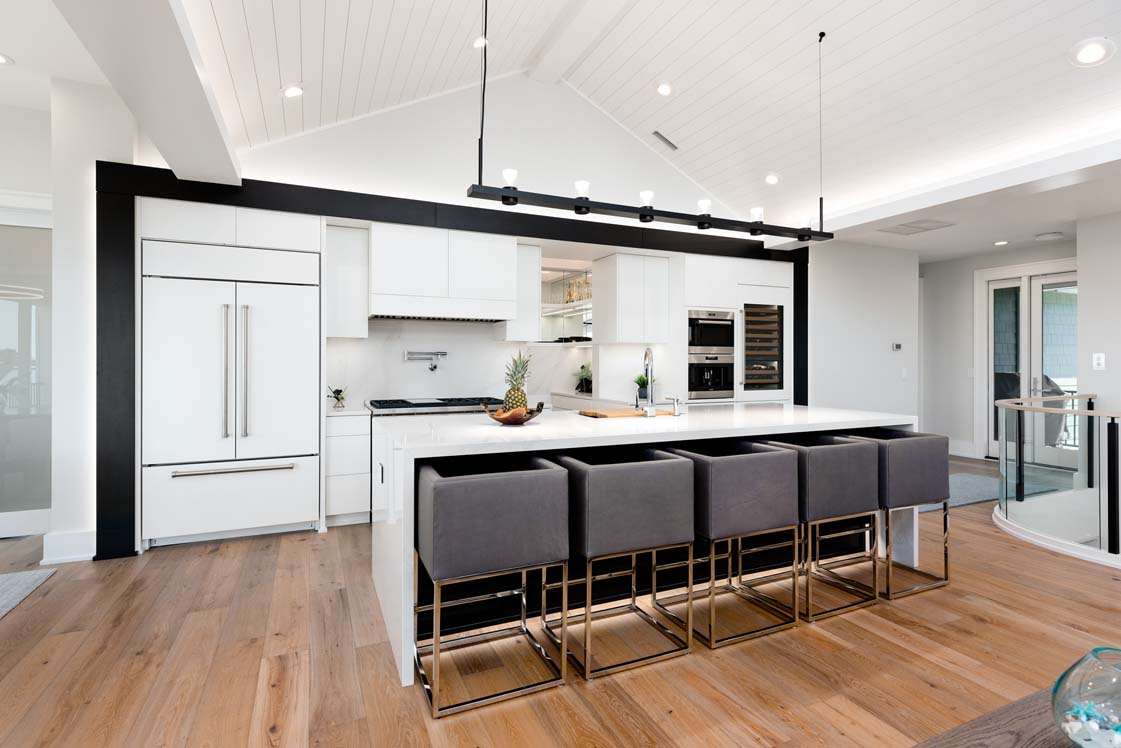 Custom Building
The homes we build are as individual as our diverse clientele. We tailor our services to accommodate the unique needs of each client.
Land Feasibility Study
Our relationships with local professionals allow us to confirm the feasibility of your project and ensure the site is perfect for your needs.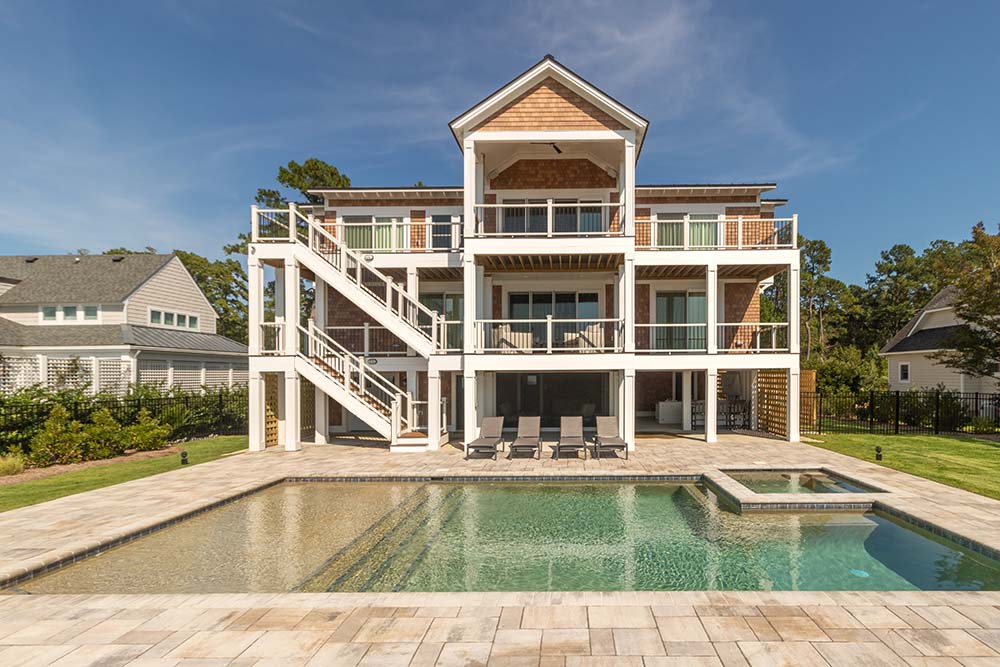 Portfolio
Client satisfaction is our highest priority. Our homes are beautifully crafted and our portfolio demonstrates the results of our commitment.
Custom Home Construction
The art of custom building is the ability to work alongside homeowners to select the perfect homesite, floor plan, materials, fixtures and color palette to meet each client's specifications. We take great care in tailoring our services to accommodate the needs of our clients.
Dream Builders respected our budget and customized finishes to fit our taste and pocket. They exceeded our expectations in every way. You have to have a brilliant trustworthy team when building a home and that's exactly what we had. Five stars!
– Danielle and Lee G
Having lived in the same home for 35 years we were apprehensive but we were led through the building process step by step. Ali and Basia are very organized and responsive. Any questions or concerns were immediately answered and taken care of in a professional and friendly manner. We are very happy with our new home and do not hesitate to recommend Dream Builders.
– Susan and Josef D
We are so proud of our new home. The knowledge, professionalism, attention to detail and willingness to please created the best experience we could have asked for. You made us feel like we were the only and the most important customers you were servicing. Throughout this process, we were always treated honestly and honorably, and we felt like royalty. Thank you!
– Kathy and Rick C
We have now lived here 6 months and this house is extremely efficient and well built, withstanding several storms. You and your company have done everything we have requested and more. We have had many compliments on the house, which of course makes us feel very proud!
– Yvonne and Dennis P
Dream Builders goes above and beyond to provide a high level of customer service throughout the construction process. They utilized their many contacts and vendors throughout the OBX area to deliver our house ahead of schedule. In addition to the house, Dream Builders develops partnerships with their customers that continue well beyond the certificate of occupancy.
– Carrie and Bill M
After viewing numerous different homes, and being disappointed, we fell in love with our current home built by Dream Builders. The quality, price and customer service from Ali and Basia were wonderful and surpassed any other homes we viewed. We could not be more pleased with our decision. We recommend Dream Builders for your next home or construction project.
– Jennifer and Mike K