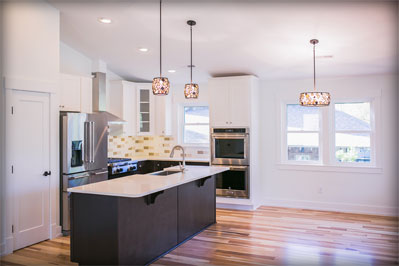 The custom Outer Banks homes we build are as individual as our diverse clientele.

The art of custom building is the ability to work alongside homeowners to select the perfect homesite, floor plan, materials, fixtures and color palette to meet each customer's specifications. To facilitate this end, we take great care in tailoring our services to accommodate the needs of each unique customer.
A successful partnership between homeowners and their contractor begins and ends with trust; and the foundation of a great custom home building experience depends on open and fluid communications. Customers have the right to expect transparent pricing from their contractor and material allowances that allow clients to remain within budget. From here, we select the finest materials that fall within budget, work only with highly qualified tradesmen and provide our homeowners with a detailed schedule that outlines weekly targets to reach the home delivery date.
We are committed to living up to our tagline by "Building One Dream at a Time," and the result is a premium home that can be treasured for a lifetime.