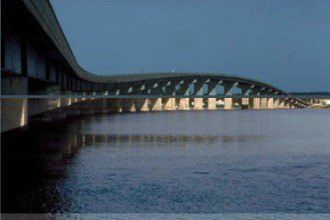 By Sam Walker – Outer Banks Voice
The North Carolina Board of Transportation voted Thursday to speed up the construction timeline for the long-proposed Mid-Currituck Bridge between the mainland and Corolla.
The board also gave approval to accelerating planning for additional travel lanes on U.S. 158 from the Wright Memorial Bridge to Whalebone Junction in Nags Head, and for improvements of the U.S. 158/N.C. 12 intersection in Kitty Hawk that could include an interstate-style interchange.
The amendments to the 2016-2025 State Transportation Improvement Program, which dictates NCDOT projects for the next decade, came about from changes instituted in the state government budget approved in 2015.